Tourism and Animal Welfare: How Humane is your Holiday?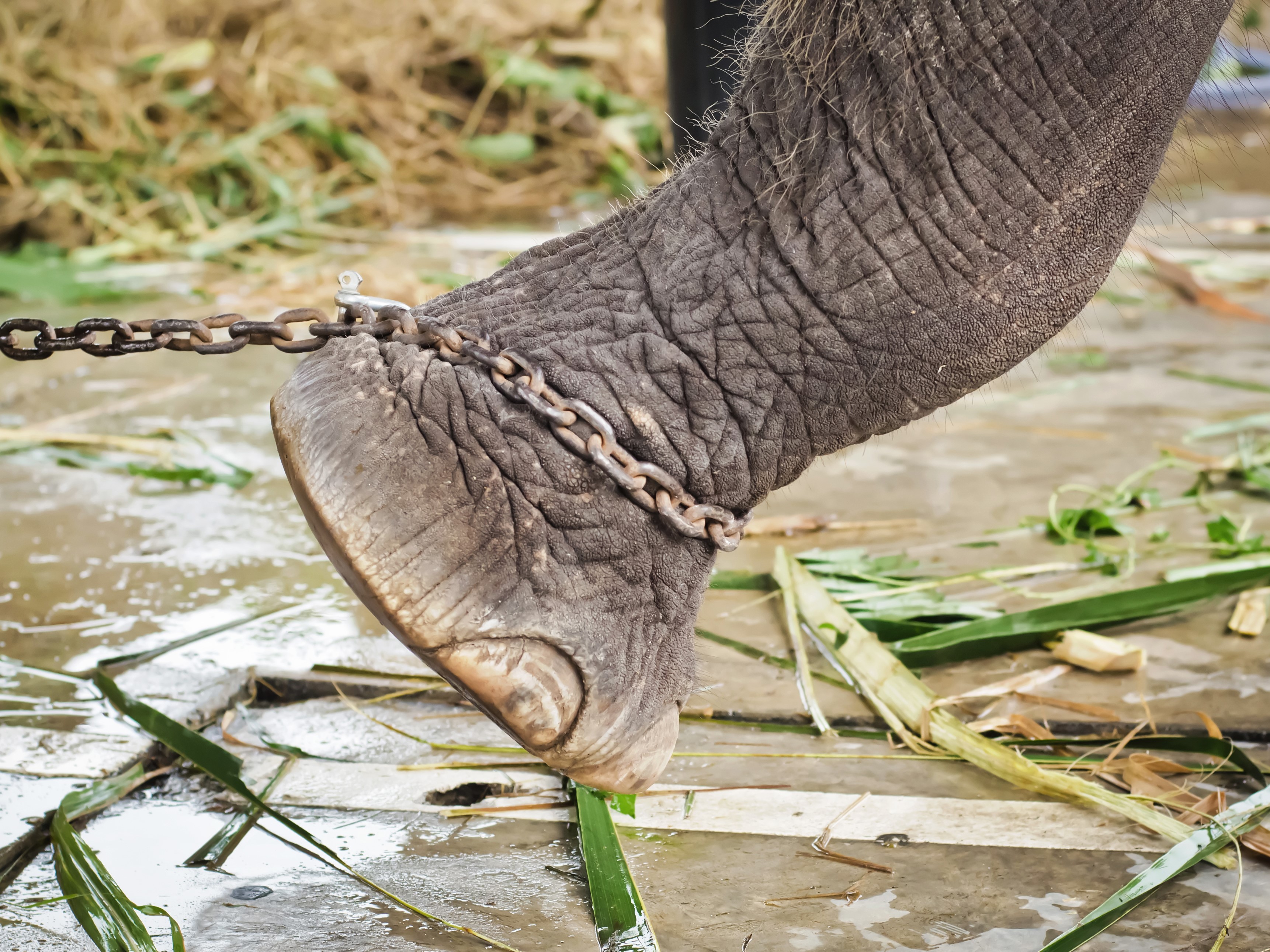 October 2nd 2019
With autumn well on its way, many of us will be thinking of booking a winter escape, but just how humane is your holiday? Animal and wildlife attractions are among the most sought-after of tourist experiences and with international tourist numbers reaching over a billion per annum (and growing) this raises significant questions about the impact of wildlife tourism on animal welfare.
Wildlife tourism can have beneficial impacts for conservation by providing economic incentives for the preservation of wildlife (WTTC). However, improperly managed wildlife attractions can have an array of detrimental impacts on both the conservation status and the welfare of the animals in question (Moorhouse et. al. 2015).
Animal lovers who yearn for a picture-perfect encounter with an exotic animal may be unaware of the extent of suffering these animals experience. Depending on the species, wild animals may be taken away from their natural habitats, "trained" using brutal methods, subjected to mental and physical abuse, drugged or mutilated to make them safe for humans to interact with, forced to perform unnatural behaviours and made to live in severely inadequate conditions, in isolation and in chains (World Animal Protection).
For example, the vast majority of elephants used in tourist attractions have been poached from the wild and have undergone systemic physical and emotional torture in order to crush their spirit and make them submissive to humans (Animal Asia).
While tourists and tour operators are beginning to wake up to the sheer cruelty involved in tourist activities such as elephant rides (see for example, TripAdvisor and ABTA), even self-described "sanctuaries" are not always what they appear. A National Geographic investigation found that, "some elephants at an 'eco' resort in Thailand—where customers see animals roaming a property unchained—are the same elephants that, at another attraction just a few miles away, give rides and do tricks, sometimes prodded by a sharp metal hook."
Here are a few tips to help you avoid becoming an unwitting participant in animal cruelty on your holiday:
Do your research – just because something is highly rated on travel websites, it doesn't mean it is humane. Look for 1- or 2-star reviews of an activity as these are more likely to critique the welfare standards of an animal attraction.
Beware of buzzwords – terms like "sanctuary" or "eco-resort" are not always what they seem. If a wildlife attraction offers tourists the opportunity for lots of interaction or caters to large volumes of people, the chances are the welfare standards of the animals involved will be compromised.
Let animals be animals – avoid activities that involve unnatural behaviours. Seek experiences that let you observe natural behaviour from a distance. Be aware of what normal behaviour looks like for a specific species and avoid attractions that deviate from this.
With social media driving the trend for selfies with exotic animals, we encourage people to help raise awareness about the suffering that often goes unseen and to boycott inhumane animal attractions. As long as the demand remains, so will the cruelty; please help spread the word.
And finally... if you really want to interact with animals on your holiday, why not volunteer at a rescue centre for street dogs? They might not be glamourous, they might not be exotic, but they will certainly appreciate your attention!